'Dealing With Data' Camera Workshop from BECTU and NFM - POSTPONED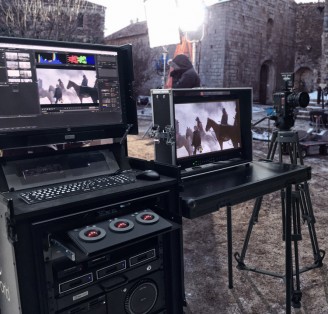 PLEASE NOTE THAT THIS EVENT HAS BEEN POSTPONED DUE TO UNFORESEEN CIRCUMSTANCES. WE HOPE TO RESCHEULE TO LATE OCTOBER. FURTHER DETAILS WILL BE POSTED IN DUE COURSE.
NFM and the media and entertainment union BECTU are partnering to deliver an insight-filled workshop for camera teams working across TV and Film, wanting to keep up to date on the ever-evolving issues and practices around Dealing with Data.
The speaker at this joint BECTU Training North/NFM workshop is Lighting Cameraman Neil Harrison (Guild of Television Cameramen). Neil has over 15 years of experience in the broadcast industry with experience in Drama, Documentary, Sports, News and Corporate television production.
Initially trained in Commercial Photography Neil has worked in Post-Production, as a broadcast and film credited editor, as well as on a number of high profile television shows as Visual Effects Supervisor plus shooting for VFX and second unit. For the last 4 years he has focussed on work as a freelance lighting cameraman and has been shooting worldwide, including work in Russia and the USA.
He also specialises in Visual Effects supervision and Digital Workflow consultancy.
Topics for the day:
Data and Codecs
What is data?
Card structures
Codecs 101
Data Management
Backing up
Data management procedures on large and small productions.
How we can save the day…
Common Software and How It Can Help Us
Shotput Pro
Da Vinci Resolve Lite
Catalyst Browse
Adobe Prelude
Establishing a Workflow
Workflows
Naming conventions
Hard drives and SSDs
Why Da Vinci Resolve Lite Is the Best Thing Since Sliced Bread!
Da Vinci Resolve Lite software overview
Data Wrangling, a brief look at editing and grading
Dealing with What You Have Shot
Working with log footage and LUTS (will focus on Sony S-Log 2/3)
'One Light' grading
Transcoding and dailies
Q & A